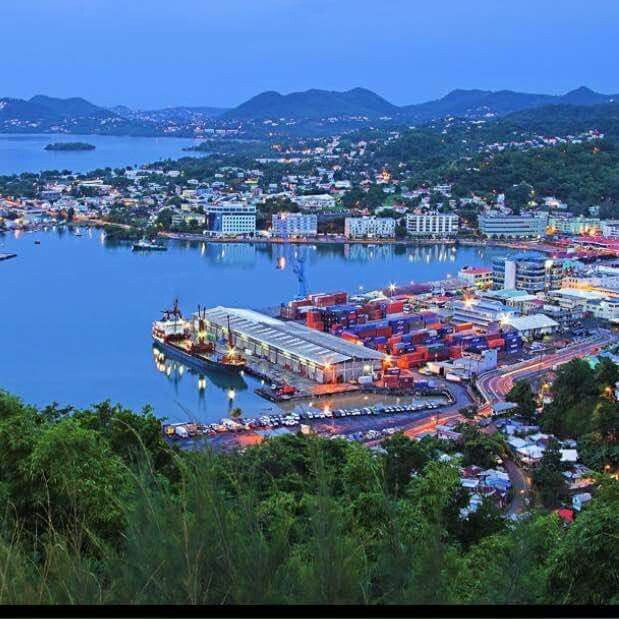 About the Programme
Saint Lucia has been offering citizenship to trustworthy investors since 2014. It is one of the six cheapest citizenship programmes in the world.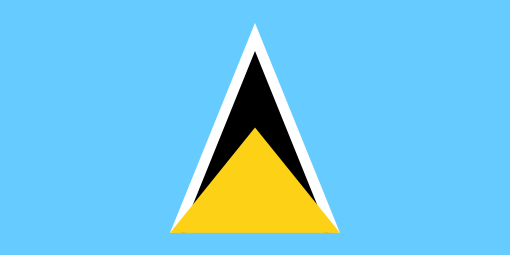 The investor makes a non-refundable contribution to a government fund, buys government bonds or participates in an infrastructure project. The investor can also open a business in an area of strategic importance to the state's economy.
The most popular options for investors are a non-refundable contribution to a state fund and the purchase of the real estate.
Investments in government bonds and infrastructure – hotels, marinas, resort complexes – are repayable. They can be paid back in 5-7 years.
Investments in real estate stand out because during the ownership can earn rental income – from 2 to 5% per annum.
Saint Lucia passport can be obtained by relatives of the investor. Registration of citizenship takes from 2 to 6 months and is confidential. The presence of the investor is not required before or after obtaining the passport.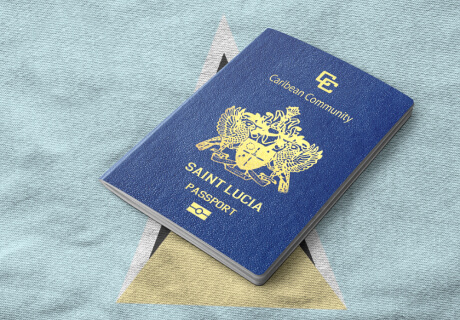 Benefits of St Lucia's Programme
1. Low Investment cost
Foreigners can invest in the country's economy from only USD $ 100,000 and get a Saint Lucia passport.
2. Fast Processing Time
Only takes 2 to 6 months to get the citizenship
3. Visa – Free Entry to 146 countries
The Saint Lucia passport gives freedom to travel around the world. An investor and his family members who obtain Saint Lucian citizenship can visit 116 countries without a visa. An additional 30 states allow Saint Lucian citizens to apply for a visa on arrival. Citizens of Saint Lucia can apply for a 10-year tourist visa to the United States in 2 weeks at the nearest consulate.
4. Preferential education
The investor's children can receive education in the UK on preferential terms.
5. Tax Optimisation
The taxation of Saint Lucia is beneficial to residents: income and capital received outside the country are not taxed. There are no taxes on wealth, inheritance or capital gains in Saint Lucia.
In Saint Lucia, taxes are paid for doing business within the country. The purchase of real estate and the land is taxed. No land ownership licence fee is payable on the purchase of real estate under the citizenship programme.
Investment Options for Saint Lucia Citizenship
1. National Economic Fund
The Minimum Investment amount is USD $100,000. A non-repayable contribution to the National Economic Fund. Money from the St. Lucia government fund is used for health care, alternative energy, education and infrastructure.
2. Real Estate Investment
Investments in real estate from a list of government-approved projects. The minimum holding period for a property is 5 years.
3. Government Bonds of Saint Lucia
Purchase of government bonds of Saint Lucia. Holding period of 5 to 7 years, depending on the investor's family composition.
In addition to the investment, you also have to pay for due diligence, fees and charges, and documentation services. The total cost of the programme depends on the number and age of the family members.
Steps to obtain citizenship of Saint Lucia
Step 1: Preliminary Check:
A certified Compliance Anti Money Laundering Officer will review the investor's documents and warn of possible risks.
If issues arise during the review process that may cause the investor's application to be rejected, the licensed agent will offer other citizenship programmes by investment.
Step 2: Entering into an agreement:
If the preliminary check is successful, a cooperation agreement is signed with Taurus International Holding Limited, a licensed agent of the St. Lucia programme, in order to obtain citizenship.
Step 3: Document Preparation:
Taurus International Holding Limited collects citizenship application documents, translates, apostils and completes government forms
Step 4: Due Diligence checks by public authorities in Saint Lucia:
The process begins when the citizenship application documents are submitted and by law takes between 2 and 6 months. Verification takes place remotely and the investor will not need to be present.
Step 5: Receiving citizenship documents:
The St. Lucia passport and naturalisation certificate can be delivered by courier to an investor-friendly address.